This year, we sent a survey to a group of attorneys asking for feedback on what pain points they are facing in their daily professional lives. The survey had 467 responses, and provided insights into specific roadblocks that attorneys are facing, and could use some extra help in resolving. That's where David stepped in. We took the themes and patterns we discovered in that survey, and planned the following professional development webinars around these topics, tapping into David's professional network to bring in the experts that our audiences needed:
Key Thinking Strategies: How to Grow as a Leader in your Firm
Featuring David Schnurman and Kim Ades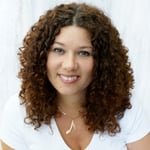 In our survey, we had 124 attorneys express dissatisfaction with the advancement pace of their growth or career paths. This led us to bring in our first dynamic speaker of the year, Kim Ades. Kim is the President and Founder of Frame of Mind Coaching, and participated in a webinar with David centering around key thinking strategies that could help foster an attorney's growth.
Vivid Public Speaking Skills for the Networking Lawyer
Featuring David Schnurman and
Paulie Rojas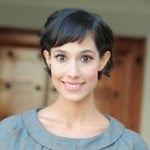 184 attorneys expressed uncertainty about how to approach networking. We immediately thought to bring in Paulie Rojas, CEO of the Public Speaking Pro and David's personal public speaking coach for this webinar. Paulie offered practical approaches to networking events that highlighted the importance of P.A.S.S.I.O.N when driving communications.
LinkedIn for Lawyers: A Surefire Way to Grow Your Client List in 2018
Featuring David Schnurman and
Joe Apfelbaum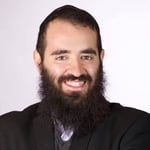 The promotion of a firm or attorney's brand was another theme that our survey group expressed uncertainty about. Joe Apfelbaum, CEO of Ajax Union, gave a high energy, high impact webinar on best practices when using LinkedIn.
Profit First: How To Make Any Business Highly Profitable By The Very Next Deposit
Featuring David Schnurman and
Mike Michalowicz

Who doesn't want to achieve higher profits for their organization? Mike Michalowicz, Entrepreneur and Author of Profit First, teamed up with David to provide attorneys and accountants with a new formula for calculating profit. This new formula makes profit a priority, and encourages all businesses ranging in age, size, and even annual revenues to start keeping more profit.